Skip to Content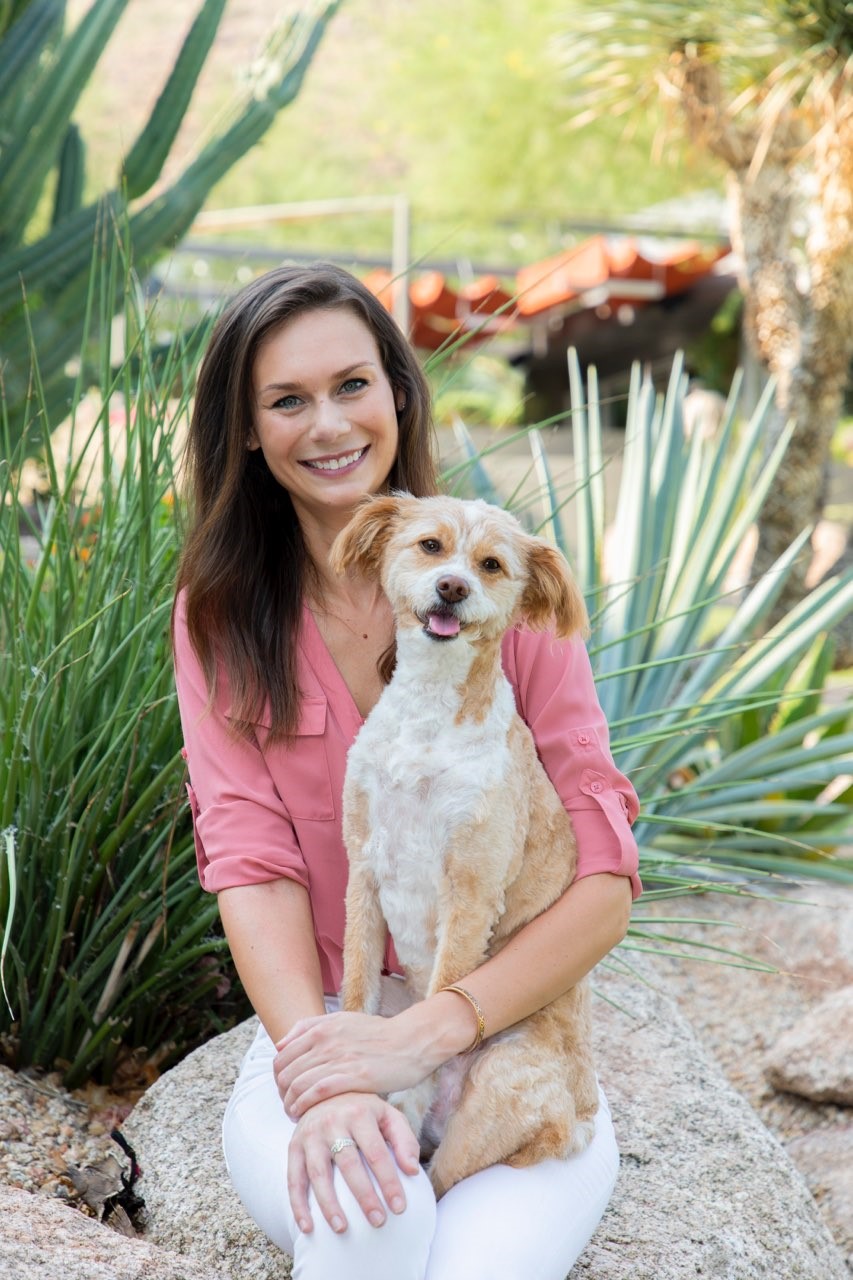 Meet Dr. Bri Stoterau – DMD
Dr. Bri Stoterau is originally from the south suburbs of Chicago where she started her career in dentistry in 2008 as a dental assistant. Her 12 years of experience has helped her become an outstanding dentist, and has laid the foundation for her patient focused practices. When it comes to her clinical beliefs Dr. Stoterau aims to ensure patients know what their treatments needs are, that they understand all of the options, and helps the patient to make the best decision for their oral health. Dr. Stoterau received her undergrad at the University of Iowa majoring in Psychology, and graduated from Midwestern University College of Dental Medicine in Glendale Arizona.
On top of that Dr. Bri says "My top priority for my patient is to have the best experience possible; I love working with people who have anxiety about the dentist and changing their perspective to something great."
On her off time, Dr. Stoterau can be found on the golf course (working on her short game), volunteering and giving back to the community, hiking, cooking, and spending time with her dog, Stella.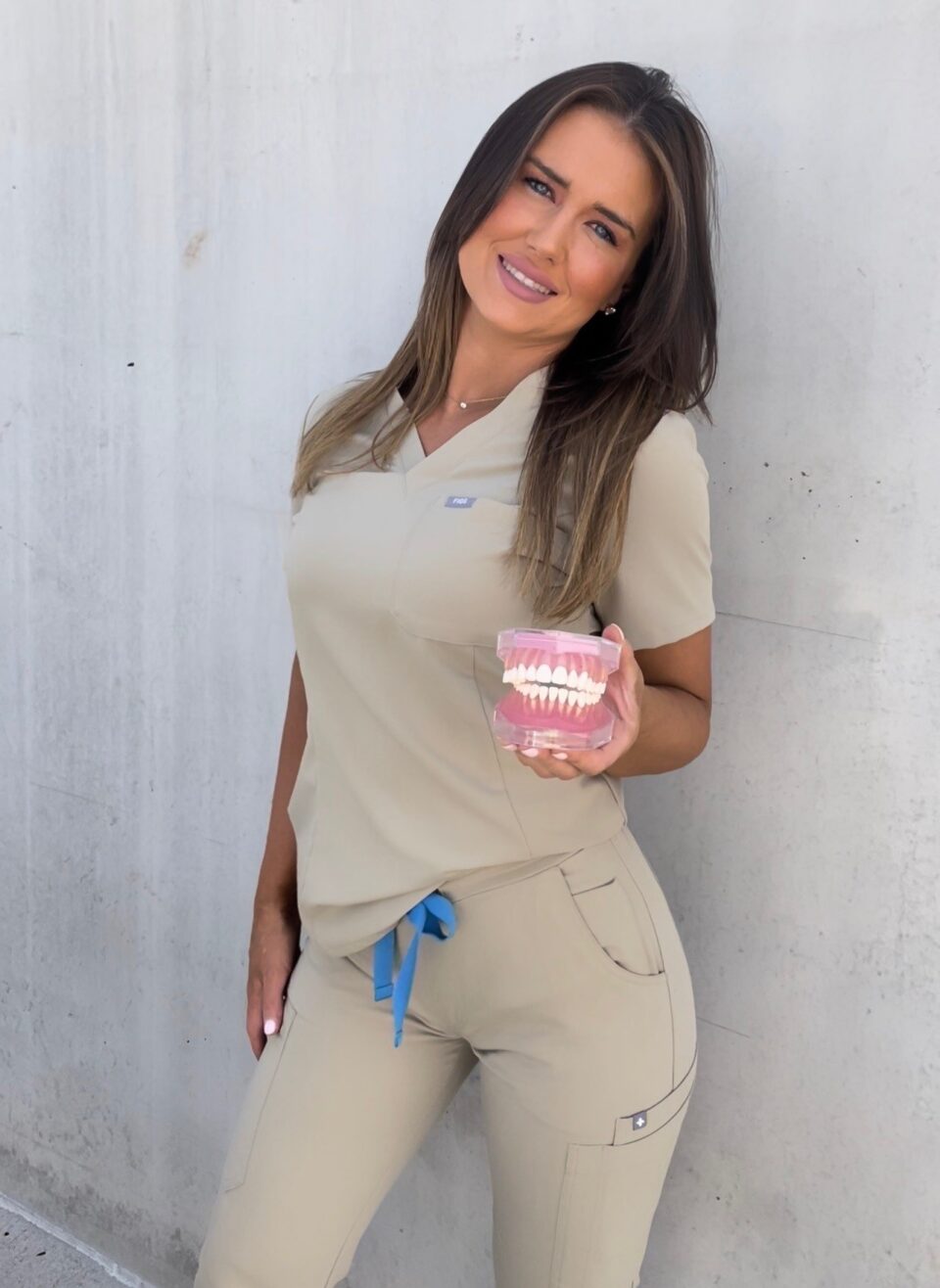 Meet Tori – Dental Hygienist
Tori graduated from Carrington College in Dental Hygiene as class president. Her favorite aspect about being a dental hygienist is connecting with patients and helping them improve their oral health.
Tori's mission is to use her skills and integrity to make a significant difference in the lives of others with kindness and equality. She aspires to give every patient consistent, quality care, and aims to build a trusting relationship.
Tori grew up in Michigan, moving to Arizona in 2018. She still keeps the Midwest culture held close to her heart. She loves to spend time with her puppy, family, and friends. When not working, she enjoys staying active outdoors and watching sports (Go Packers!).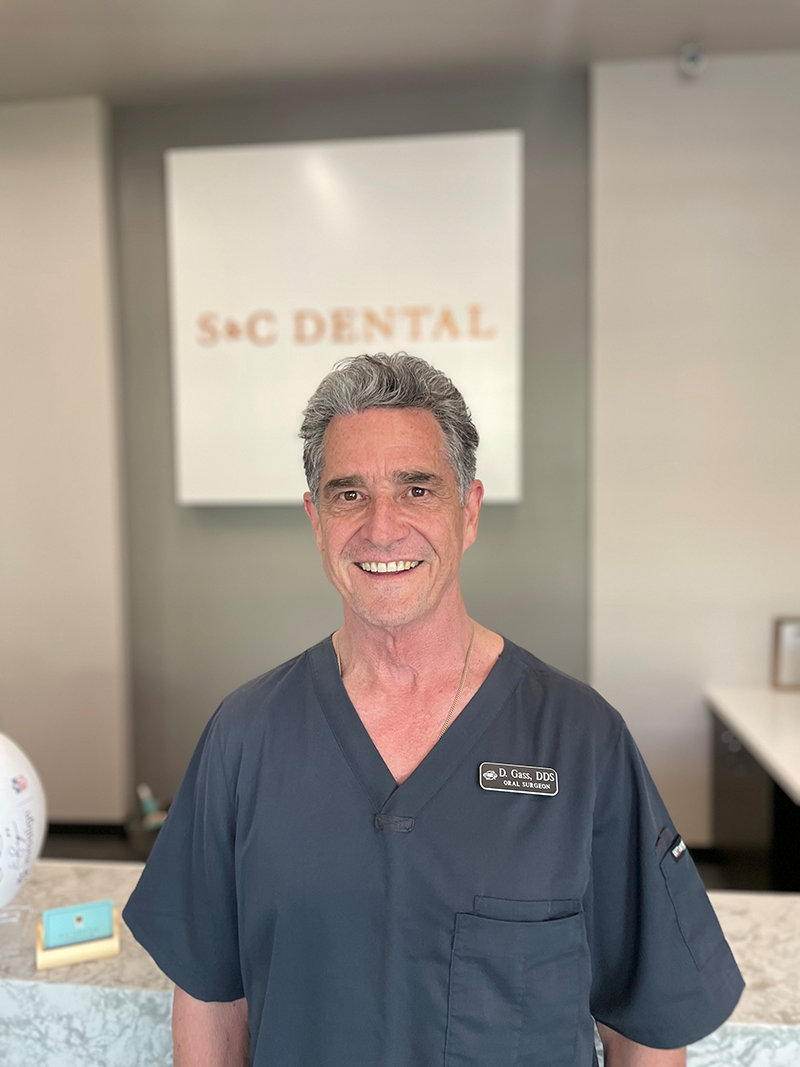 Meet Dr. Donald Gass – Oral Surgeon
Dr Donald Gass, is a board certified Oral and Maxillofacial Surgeon who has been practicing for over thirty years. He received his dental degree from Creighton University, where he was inducted into the Omicron Kappa Upsilon Honors Society and went on to complete his advanced surgical training at the University of Connecticut.
He has spent his career in private practice focusing on advancements in Implant Dentistry where he is now a leader in the field of immediate dental implant placement. He is able to perform the most complex dental extraction and reliably place the highest quality dental implants to help patients regain function immediately.
His passion in oral surgery has been to help develop the tools and protocols for streamlined implant dentistry, which ultimately decreases the cost of the procedure and the time required to heal. He specializes in immediate dental implant placement at the same time as tooth extractions with complex bone grafting procedures.
Dr Gass has been a leader in developing safety protocols for anesthesia in the dental setting and was on the state board of examiners for anesthesia licensing for over 15 years. He is dedicated to the highest quality of care and ensuring that his patients have the best surgical outcomes.
In his spare time Dr Gass enjoys spending time in the outdoors with his wife and kids.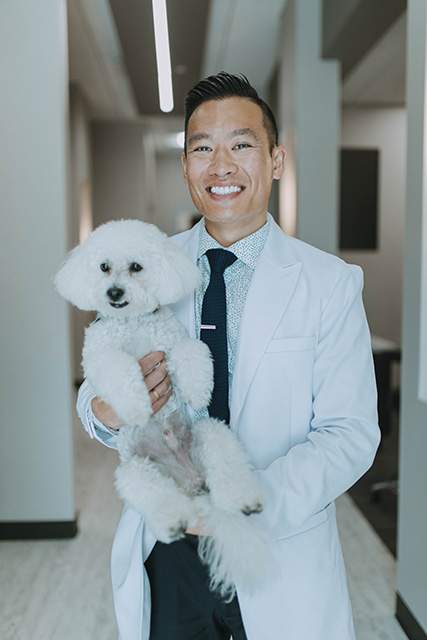 Meet Dr. David Ngo, DDS
Dr. Ngo earned his Bachelor of Science in Molecular and Cellular Biology from the University of Arizona where he graduated Summa Cum Laude. He then completed the Doctor of Dental Surgery program at the prestigious University of California in San Francisco, where he was awarded the Weyerhauser Scholarship for excellence in dentistry. Dr. Ngo focuses on creating comfortable and life-changing patient experiences. He believes that every patient deserves his rapt attention and time. He gives each patient the opportunity to ask questions and get all of the information they need to make informed dental care choices.