Skip to Content
All-on-4® Dental Can Help Restore Your Smile
While dental implants are a highly effective solution for missing teeth, the All-on-4® process (or all-on-four) is viable for patients missing their upper and lower teeth, who would be better suited for a dental bridge instead of several implants. If you're missing all your teeth and need a simple, cost-effective option for complete mouth restoration, consider this an introduction to our All-on-4® treatment process.
S&C Dental is the Scottsdale, AZ area's premier choice for All-on-4® dental solutions. Our skilled professionals are always up-to-date with the most effective smile restoration procedures in the industry.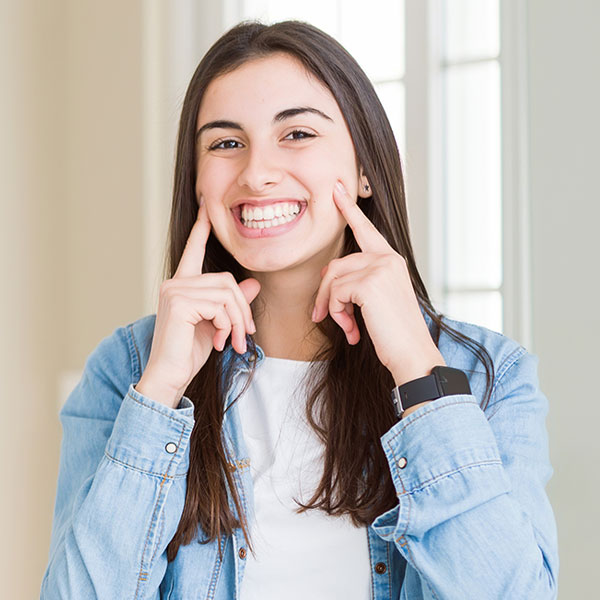 Contact S&C Dental Today!
Our All-on-4® dental implants procedure is just a phone call away. After we've scheduled an appointment, we will perform a thorough evaluation and discuss your smile goals. Our cosmetic dentistry team delivers smile restoration solutions that go above and beyond patient expectations. Contact us now to get started.
All-on-4® Q & A
Below, the S&C Dental team answers some of the most frequently asked questions regarding the All-on-4® and 'smile in a day' processes. If you're ready to schedule an appointment, call us now, and we'd be happy to help.
What Is All-on-4® Treatment?
All-on-4® is a revolutionary restoration procedure that provides patients with replacements for an entire upper and lower row of teeth. The replacements are permanent, screw-retained, and natural-looking, and the procedure is completed the same day. New teeth are mounted on four implants, similar to a standard dental implant procedure, except made for patients missing all teeth.
What Are the Benefits of the All-on-4® Process?
Beyond smile restoration, there are many other benefits to the All-on-4® process, including:
Ideal for patients who are missing all teeth, including those who need to have teeth removed due to extensive damage.
All-on-4® implants last at least 20-25 years, which is often the remainder of the patient's lifetime.
This solution is suitable for patients who have experienced jawbone loss, without requiring any bone augmentation procedures.
There is no need to replace each individual tooth with All-on-4® solutions, so a complete restoration with this procedure is more cost-effective overall.
This procedure can often be completed in less than a day, depending on circumstances.
All-on-4® implants look and feel like natural teeth, so you'll experience no discomfort talking, eating, and cleaning the implants.
Am I a Candidate for All-on-4®?
In most cases, All-on-4® teeth restoration is best suited for patients whose teeth are damaged beyond repair or have all teeth on an arch missing. This includes patients missing the top row of teeth, the bottom row, or both. Applicable candidates may also include those who have many missing teeth, where tooth loss for the remaining teeth is imminent. These patients should consider extraction as a preliminary measure, a service we also provide.
To find out if the All-on-4® restoration process is a fit for your dental needs, start by scheduling an appointment with one of our knowledgeable and experienced dentists. We'd be happy to walk you through the initial steps and address any of your concerns.