Skip to Content
Transform Your Look with A Smile Makeover
Your smile creates an impactful first impression. The problem is that not everyone loves their smile. S&C Dental can help give you a teeth transformation with a smile makeover in Scottsdale, AZ. Through standard dental procedures, we'll boost your confidence. Our knowledgeable dental team customizes your smile makeover to meet your desired cosmetic outcomes. We understand your smile is one of the first things people notice, so we want you to feel confident and excited to show it off. Contact us today for a smile makeover consultation.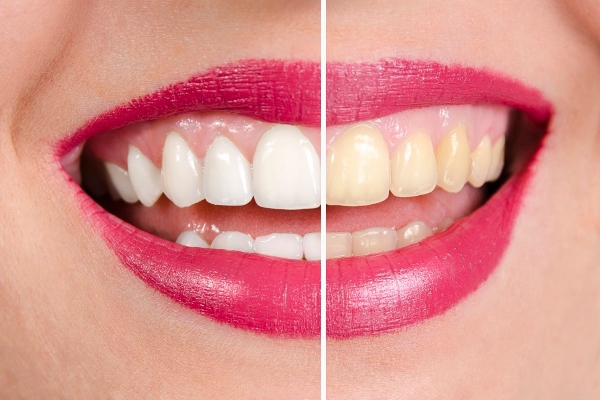 Common Smile Makeover Procedures
The right kind of dental treatments customized to the look of your face can give you the confidence you crave. Some of the most common smile makeover procedures include:
Smile Makeover Changes
We will customize your smile makeover to meet your wishes. Some of the most common smile makeover changes include:
Spacing and Alignment – We correct overlapping, crooked, and gap teeth with proper alignment using veneers, Invisalign, and orthodontics.
Color of Teeth – We'll remove silver dental fillings with natural-looking composite restorations and boost the color of stained or dull teeth with teeth whitening treatments. We'll determine the best fit for your teeth when we perform any dental procedure, including composite bonding, porcelain veneers, dental implants, or another option.
Repairing Your Face Frame – The frame of your face consists of your gum line and lip line. Your tooth shape and size should balance this frame. We'll ensure your frame is perfectly balanced before we make any final decisions about your smile makeover.
Replacing Missing Teeth – We can replace missing teeth with bridges, dental implants, or partial dentures.
Smile Makeover Aesthetic Components
We consider the color, balance, and alignment of your teeth before putting your smile makeover plan into motion. We'll also evaluate attributes of your teeth and smile, including:
Tooth Length – Short teeth and a gummy smile are often a product of aging. Short teeth may need to be shaped and lengthened with porcelain veneers or composite bonding. We can use laser dentistry procedures to improve the gum line.
Tooth Proportions – Your teeth should be in correct proportion with each other. A pleasing proportion allows for a balanced smile.
Smile Line – Your smile line should be the same length as the curve of your lower lip when smiling. This imaginary line outlines the edges of your upper teeth.
Tooth Texture – The texture of your teeth should match the look and feel of your existing natural teeth. We can customize crowns or veneers to create a matching tooth texture and pleasing appearance.
Is a Smile Makeover Right for You?
The best candidates for a smile makeover experience multiple dental issues, including:
Chipped, broken, or worn teeth
Missing teeth
Stained or dull teeth
Gaps between teeth
Excessive gum tissue
Overall unhappiness about smile
Contact S&C Dental Today About A Smile Makeover
We want our patients to feel confident about their smiles. We're happy to offer the most innovative and best dental treatments to boost your confidence and give you a smile you deserve. If you're unhappy with your smile, reach out to our experienced dental team today. We'll help customize a smile makeover plan that will boost your confidence and make you happy to smile again. Contact S&C Dental today to schedule an appointment.