Skip to Content
Cosmetic Dentistry Services in Scottsdale, AZ
Your Go-To Cosmetic Dentist in Scottsdale
S&C Dental proudly provides patients throughout Scottsdale, AZ and the surrounding areas with cosmetic dentistry services. Cosmetic dentistry is the perfect solution for patients looking to improve the appearance of their smile. Our team can help you obtain the flawless, beaming teeth you desire with our comprehensive services. Whether through teeth whitening, veneers, or an array of other cosmetic solutions, we can help address stains, discolorations, or chips that are bringing down your confidence. No matter the scope of your cosmetic needs, we have the means to fix your perceived faults safely and effectively. Keep reading to learn more about our cosmetic dentistry solutions and how we can give you the pearly whites you've always wanted.
What is Cosmetic Dentistry?
Cosmetic dentistry is the dentistry branch that focuses on the aesthetic improvement of the smile.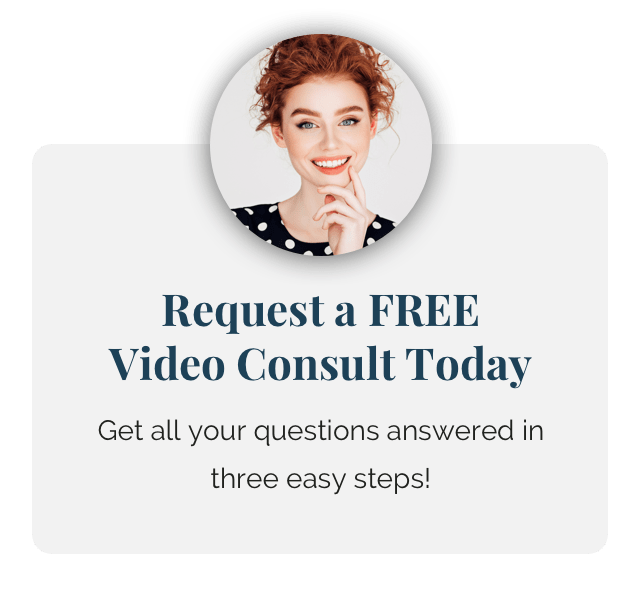 Our Cosmetic Dental Treatments & Procedures
At S&C Dental, we offer a wide range of cosmetic dentistry procedures and treatments for patients looking to improve their smiles. We understand that missing or discolored teeth can often bring down a person's overall confidence, so we provide the solutions to make them feel good by flashing their smile to the world. The cosmetic dentistry services we offer include the following: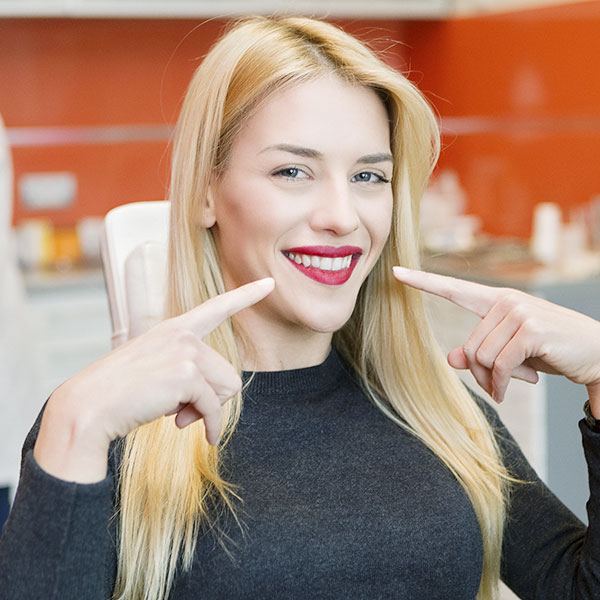 Can Veneers Fix Crooked Teeth?
Veneers can fix crooked teeth, so long as they are only slightly crooked. Veneers go over one's existing teeth, so they cannot fix severely crooked teeth or a misaligned bite. They are, however, capable of helping the teeth to appear straighter and more even. Veneers are a great way to improve your smile without years of orthodontic treatment. This highly-customizable cosmetic solution will give you a straighter smile with only minor changes—but a significant transformation!
Does Tooth Whitening Damage Enamel?
Tooth whitening can damage one's enamel, but only rarely. Often, it depends on what tooth whitening method you're using, how often you use it, and whether or not you follow the directions. If you're someone who uses over-the-counter whitening kits, it's important to know that they contain harsh chemicals that are capable of damaging your enamel with prolonged or improper use. These harsh chemicals can also cause gum sensitivity. Professional, in-office tooth whitening services are incredibly safe and unlikely to damage your enamel.
How Can I Quickly  Fix The Gap in My Teeth?
If you have a straight smile except for one gap, we understand that you may not be interested in years of orthodontic treatment and a lifetime of nighttime retainers—so we offer dental bonding. It's a fast procedure that only takes about 30 minutes. It will need to be redone once every eight years or so, but it's so simple! A tooth-colored material is applied to the teeth and buffed until it matches their shininess. The second option is veneers, which are placed over your existing teeth. They can effortlessly erase any gap you may have between your teeth, and they only need replacing every 15 years or so.
Will People Be Able to Tell I've Had Cosmetic Dental Work?
It's not likely that someone will be able to tell you've had cosmetic dental work done. Whether we are utilizing porcelain material in your dental crowns, veneers, resin, or dental bonding, we will perfectly match the color to your natural teeth to ensure your smile has a seamless look. With this in mind, and the fact that each of these materials has a gloss identical to that of teeth, you can rest assured that it won't be probable for someone to tell which of your teeth are natural and which aren't.
Contact Us To Schedule Your Cosmetic Dentistry Appointment
When you Google "best cosmetic dentist near me," and several options pop up, we hope you'll choose S&C Dental in Scottsdale. No matter the cosmetic dentistry solution you're looking for, we can help. We'll be with you every step of the way to answer any questions so you can feel comfortable and informed when investing in your overall confidence. We want you to love your smile, not hide it! That's why we honor your exact smile goals and offer judgment-free services that will help you obtain a smile you feel great about showing off. To learn more about our cosmetic dentistry services or to schedule an appointment, contact us today. We look forward to caring for your dental needs.