Skip to Content
Laser Periodontal Treatment in Scottsdale, AZ
Scottsdale Gum Disease Solutions from S&C Dental
S&C Dental prides itself in using the highest quality innovations in a comfortable environment to address all your dental needs. When patients in Scottsdale, AZ need periodontal surgery for gingivitis and periodontitis, we can perform innovative laser periodontal treatments. This type of gum surgery is changing the nature of dental care with its fast, pain-free treatment. Periodontal disease infects gums and surrounding tissues with bacteria. Deep pockets form in the bone structure areas and tissues, leading to tooth and bone loss. We'll determine if you're a great candidate for laser periodontal treatment.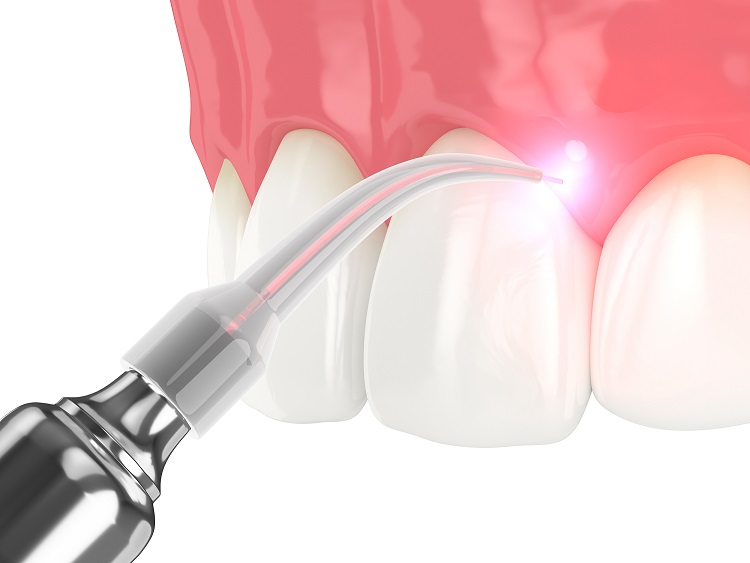 Laser Gum Surgery Treats Many Dental Conditions
Laser gum treatment helps repair dental injuries and oral conditions by:
Helping to prevent the further loss of teeth
Boosting the regeneration and repair of damaged bones and tissues
Decreasing gaps between teeth
Changing the shape of your jawbone to help reduce bacteria and gingivitis in crevices
Dental Diseases Treated By Gum Surgery
We may recommend surgical treatment for gingivitis and periodontitis if standard treatments aren't strong enough. Gingivitis is a common, mild gum disease. It often causes red, swollen, and bleeding gums. Periodontitis is a severe form of gingivitis that causes severe inflammation, leading to the destruction of tissues and bone. Your gums start to recede, and gum pockets start to form as the disease progresses. Laser gum surgery can address these oral diseases in a practically non-invasive, effective way.
Laser Gum Surgery vs. Traditional Gum Surgery
Traditional gum surgery involves peeling the tissues of the gum away from the teeth with a scalpel to work under the gum pocket. Our surgeons cut away and sew the gums to reduce the gum pocket's depth. If needed, we'll reattach the gum to your tooth's root using tissue or bone grafting. Laser gum surgery does not involve cutting the gums or using sutures. The laser helps us differentiate between healthy and diseased tissue, leaving healthy tissue unaffected by the surgery. The laser bacterial removal procedure eliminates unhealthy tissue without using a scalpel.
Laser Gum Treatment vs. Deep Cleaning
Deep cleaning is a common dental procedure to treat gum disease. A traditional deep cleaning involves pulling away the gum tissue from the tooth's structure to scrape the tartar and plaque away. Laser gum treatment is much less invasive and allows us to perform the procedure without swelling or irritation. Both are effective ways to deep clean under the gums, but laser gum treatments effectively clean deep without swelling and bleeding.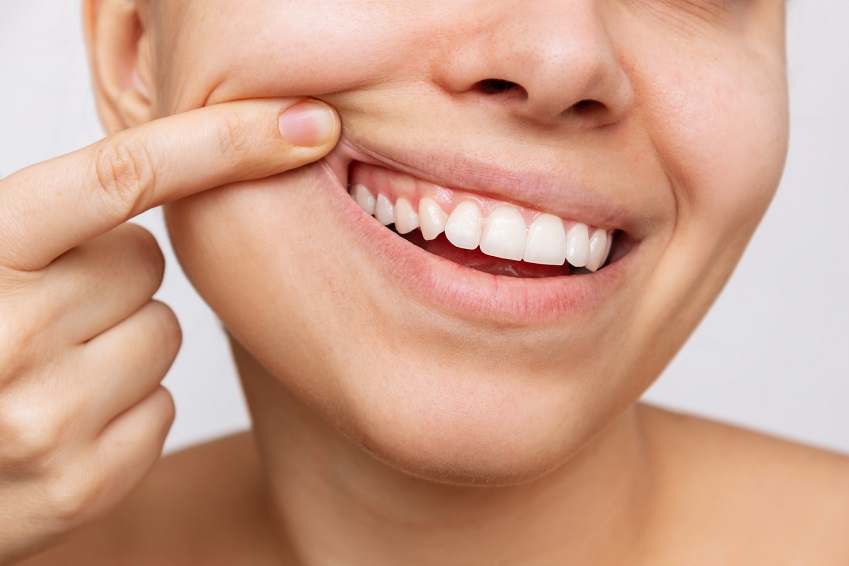 Benefits of Laser Periodontal Treatment
There are many benefits of laser gum treatment, including:
Faster Healing Time –Since laser gum treatment doesn't require a scalpel or sutures, patients heal faster than traditional surgery.
Long-Term Results –The lasers stimulate the surface of your tooth's root, helping to promote regrowth. Gum tissue continues to reattach itself and regenerate after the treatment.
Helps Regenerates Bones –Laser treatment not only removes bacteria but also helps regenerate bone growth. Bones start to regrow most commonly in former infected areas.
Creates Firmer Teeth –The precise laser treatment helps remove only diseased tissue, leaving a healthy amount of bone and gum to protect teeth.
Schedule An Appointment Today
S&C Dental is proud to offer our patients the most innovative and comfortable visits to the dentist. Our dental team is led by Dr. Bri Stoterau, DMD and Dr. David Ngo, DDS, who have treated thousands of patients over decades in the dental industry. Our entire team is here to protect your teeth and give you the confidence in your smile that you deserve. Contact us today to schedule an appointment.