Skip to Content
Premier Bruxism Treatment in Scottsdale, AZ
S&C Dental provides patients throughout Scottsdale, AZ and the surrounding areas with premier bruxism treatment. Our expert team is dedicated to ensuring our valued patients have a positive dental experience in a comfortable environment. Grinding the teeth and clenching your jaw can lead to teeth misalignment and more. If you suffer from bruxism, we are experienced and trained to help.
What is Bruxism?
All referred to as teeth grinding, bruxism is the involuntary and habitual grinding of the teeth. Most often, bruxism occurs during sleep. If severe cases of bruxism are left untreated, it can cause pain in the jaw muscles, teeth, and temporomandibular joints (TMJs).
The Causes of Bruxism
Bruxism can be caused by various physical, psychological, and genetic factors. Most often, however, teeth grinding is caused by stress and anxiety, but it can also be caused by missing teeth, crooked teeth, an abnormal bite, and an existing sleep disorder such as sleep apnea or sleep paralysis.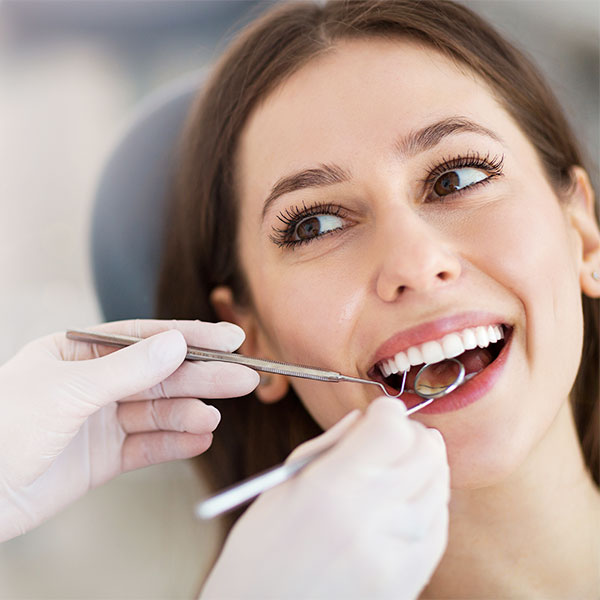 The Types of Bruxism
The two types of bruxism are sleep bruxism and awake bruxism. Below, we've gone into detail about each type of bruxism and its possible causes:
Sleep Bruxism – Sleep bruxism is considered a sleep-related movement disorder and a sleep-related chewing activity associated with sleep. People with sleep bruxism are also more likely to have other sleep disorders, as well as headaches and migraines.
Awake Bruxism – Awake bruxism occurs while one is awake and unconsciously clenching their teeth. Typically, this type of bruxism is related to emotional issues, such as feeling stressed, anxious, or angry. It can also occur when someone is concentrating on something. Usually, awake bruxism won't require treatment since it can be easily noticed and stopped.
Who is Most Likely to Suffer from Bruxism?
Bruxism and sleep bruxism are relatively common and affect nearly 10 percent of adults and 15 percent of children. While gender isn't a risk factor, a family history of teeth grinding can be. Various risk factors can make certain people more prone to bruxism than others. These risk factors include:
Stress – Increased stress and anxiety can lead to teeth grinding.
Age – While bruxism can affect anyone, it's most common in children.
Personality – Bruxism is most common in those with aggressive and hyperactive personalities.
Smoking – Smoking cigarettes and drinking caffeine can increase the chances of bruxism.
Anti-Depressants – Bruxism is a side effect of certain anti-depressant medications.
Family History – A family history of teeth grinding can result in an increased risk of bruxism.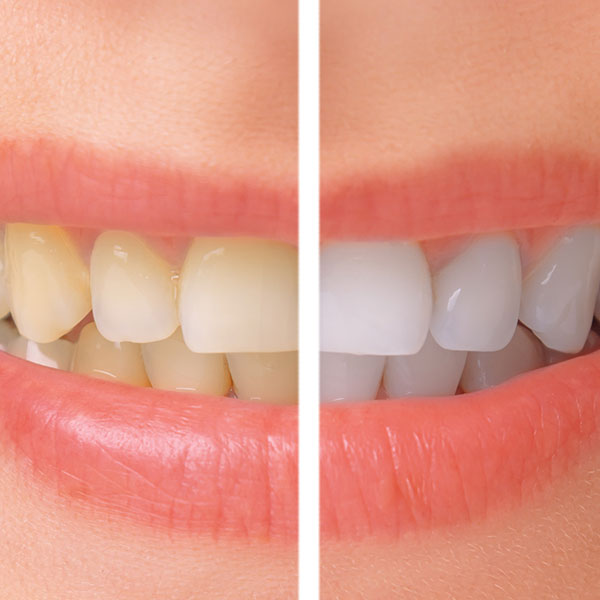 The Signs & Symptoms of Bruxism
The type of bruxism you are suffering from will determine the signs and symptoms you may notice, though they are mostly the same for both types. The signs and symptoms of bruxism can include:
Teeth grinding or clenching
Flattened or fractured teeth
Jaw, neck, or face pain
Chipped or loose teeth
Worn-out tooth enamel
Sleep disruption
Increased tooth pain and sensitivity
Tired or tight jaw muscles
Dull headache starting in the temples
Professional Treatment for Bruxism
At S&C Dental, we offer professional treatment for bruxism. If left untreated, bruxism can become harmful to one's overall health. It can cause fractured or loosened teeth, tooth loss, worn-down teeth, general tooth damage, tension headaches, and changes in one's facial appearance. When you visit our dental office for professional bruxism treatment, you will experience a customized treatment based on your age, overall health, medical history, and preference. Bruxism is often treated with mouthguards and medications. Mouthguards can be worn at night or during the day, depending on what type of bruxism you have and what your needs are. Medications can help regulate one's neurotransmitters.
Contact Us Today for Bruxism Treatment
Whether you suffer from sleep bruxism or awake bruxism, the professional team at S&C Dental can help. When you visit our dental office in Scottsdale, you can expect expert care and a comfortable environment. The state-of-the-art technology and products we use help ensure exceptional patient experiences. You can rely on our highly-educated and -experienced dentists to provide top-tier dental care. Contact us today to learn more about our services or schedule an appointment.