Skip to Content
Knocked-Out Tooth in Scottsdale AZ
We Offer Treatment for Knocked-Out Teeth
S&C Dental provides patients throughout Scottsdale, AZ and the surrounding areas with knocked-out tooth treatment. We offer reliable dental care for patients of all ages. When you visit our office, you can expect the best dental care. Our expert team includes a Doctor of Dental Medicine (Dr. Bri Stoterau, DMD) and a Doctor of Dental Surgery (Dr. David Ngo, DDS). Collectively, our doctors have treated thousands of patients over decades in the industry. When you visit us for a knocked-out tooth, you can expect exceptional care with the personal touch of family dentistry.
What is a Knocked-Out Tooth?
A knocked-out tooth, also called an avulsed tooth, is a tooth that has been knocked out of one's mouth.
The Importance of Maintaining Healthy Teeth & Gums
One's oral health can affect one's overall health. Daily brushing and flossing can help keep bacteria under control. Without oral hygiene, the bacteria in one's mouth can lead to oral infections, such as tooth decay and gum disease. Having healthy teeth can prevent health issues, such as the following:
Strokes
Heart disease
Lung infections
Alzheimer's disease
Diabetes
Fertility issues
Kidney issues
Cancer
Erectile dysfunction
Premature birth
When A Permanent Tooth is Knocked-Out
When a permanent tooth is knocked out, it is essential to act quickly. If the tooth cannot be placed back into position, put it in milk until you can see the dentist. Below, we've listed the steps one should take when a permanent adult tooth is knocked out of one's mouth:
Locate the tooth
Hold it by the crown.
Rinse the tooth in water to clean it.
Attempt to place the tooth back into position.
Bite on a handkerchief to hold the tooth in place.
Visit a dentist as soon as possible.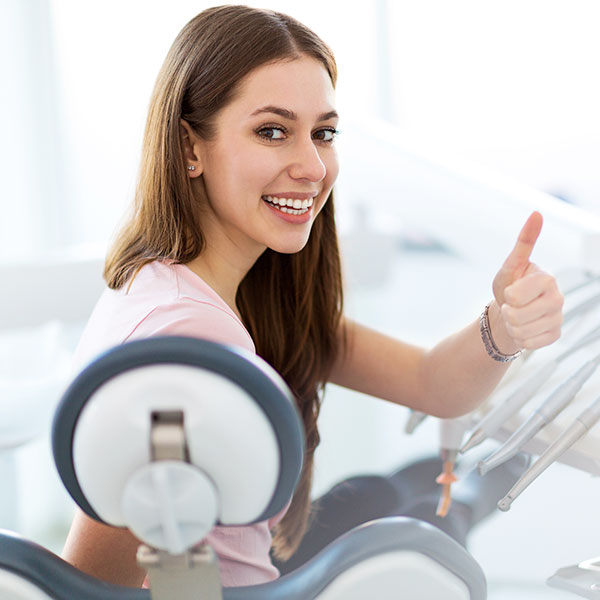 How Do You Treat a Knocked-Out Tooth?
If an adult tooth is knocked out, one should try putting it back in place. One should not try and re-insert a child's tooth. The next step is to immediately contact one's dentist. If you could place the tooth back into place, your dentist will ensure the tooth is in the right place. If it isn't, the dentist will move the tooth to the correct position. If the tooth was brought to our dental office in a glass of milk, we would clean it before placing it back in its position. We will fix the tooth to the teeth on either side of it knocked-out tooth can be held into place. We call this splinting and reimplantation.
Contact Us Today if You Have a Knocked-Out Tooth
If you have a fractured or broken tooth, reach out today for an emergency dental consultation. Our expert team can replace the failing tooth and provide orthodontic treatment if necessary. We also offer reimplantation services and can help patients repair their broken teeth. To learn more or to schedule an appointment, contact us today. We look forward to serving you.